MIDWEIGHT BREATHABLE WARMTH
When you want to stay toasty on active outings but don't want to start a personal sweat sauna, pop on a K2 - Celeris garment. Specialized Verso Weave™ fleece with extra-breathable panels keeps just enough heat while kicking out built-up sweat. Layer it over the K1 or wear it next-to-skin as a midweight baselayer.
WHEN TO USE
Below 45°F as either a next-to-skin or over an L1.
PAIRS GREAT WITH
Active insulation and softshells
BENEFIT OVER OTHER LAYERS
The Celeris line is an L2 midweight baselayer which provides more warmth than a standard L1 baselayer.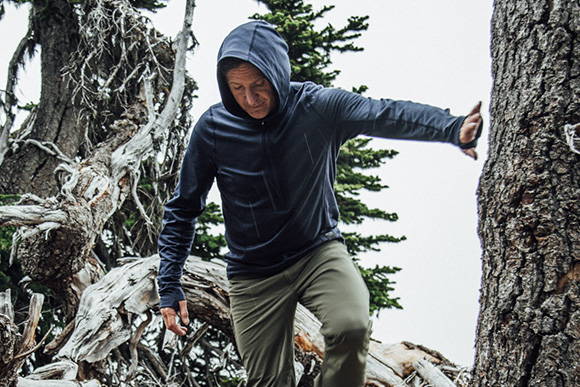 Double-knit Verso Weave™ fleece uses a circular grid pattern to create air channels, funneling moisture up to the smooth exterior to quickly evaporate and leave you warm but dry.
Lighter fabric panels throughout the garments provide an extra boost of breathability.